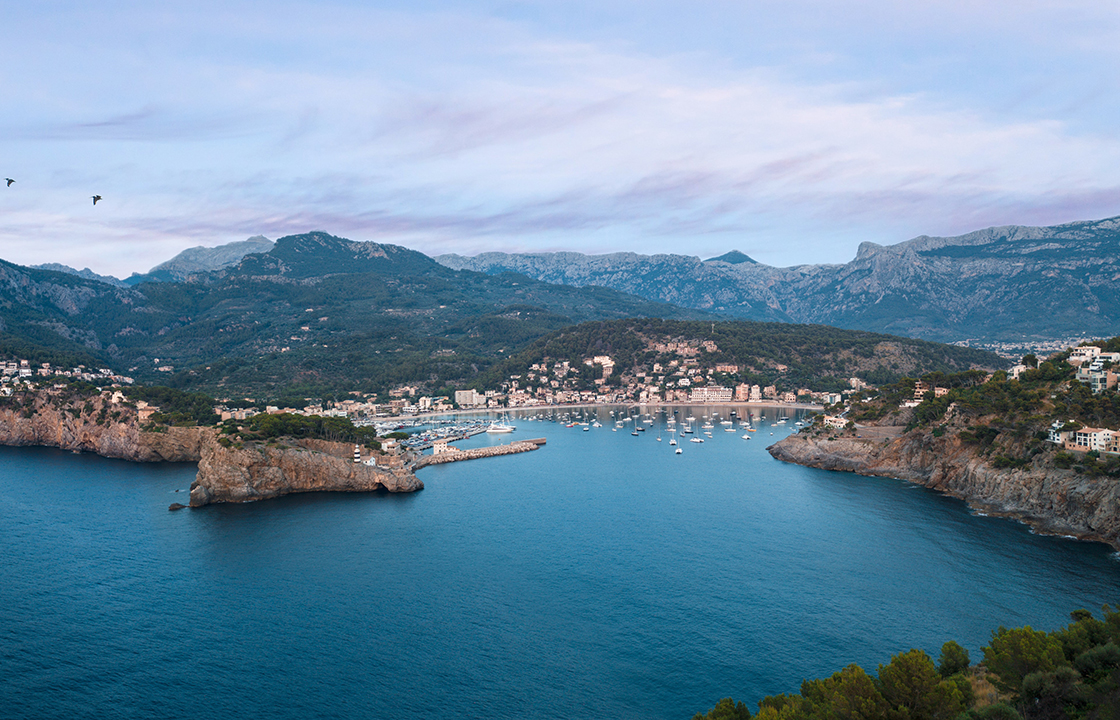 Mallorca by private jet
One of the most popular destinations for private jet flights is Mallorca. Book your private jet on privatejet.co.uk, your specialist for private jets! The experts at privatejet.co.uk are professionals when it comes to your private jet flight to Mallorca!
Hardly any other island is as popular with tourists as Mallorca! The largest island in the Balearic Islands and all of Spain and the seventh largest island in the Mediterranean is very popular for private jet destinations. Especially from Easter to October, of course, in the warm season, many people dream of a short – or even longer – trip to the south.
Arrival by private jet
What makes Mallorca so popular? There are certainly several reasons for this. Mallorca is very easy to reach; from London Luton Airport there are only around 1.390 km to Mallorca's international airport, Aeropuerto Son San Juan (Catalan: Aeroport de Son Sant Joan). A private jet covers this distance in around two and a half hours. Due to the fact that Mallorca has a maximum west-east extension of 98 km and north-south extension of 78 km, all places on the island can be reached relatively quickly. For example, there are around 32 km to Santa Ponsa, which a taxi or limousine can cover in around 30 minutes. There are about 61 km or 45 minutes riding time to Alcudia.
Beaches of Mallorca
Mallorca is popular with tourists for its numerous beaches. No wonder, the island has a total of around 550 km of coastline! The largest and most famous beaches are the Playa de Palma, around Arenal, which is very popular with German-speaking guests, and the bay of the city by the same name in the north of the island – families love to spend their holidays here. An almost Caribbean flair awaits the visitor at Playa Es Trenc and the small bay of the picturesque village of Sant Elm has become an insider tip.
The Mallorca season already starts at Easter when the first cyclists set out to tour the island. Hikers will also love Mallorca – the Tramuntana Mountains stretch along the entire northwest coast and have eleven mountains, each over 1,000 m high. Connoisseurs relish the so-called finca hiking!
Capital of Mallorca
Around 420,000 of the approx. 900,000 people live in the capital Palma. There's everything you could imagine in a city of this size – and maybe a little more. Art and culture, food and drinks, strolling and shopping – a day trip to Palma is almost a must for tourists to Mallorca!
Mallorca Nightlife
It is well known that you can have great parties on Mallorca. The German-speaking tourists have Arenal and Paguera (or Peguera, as it has been called for several years) firmly under control. The English-speaking guests in Magaluf and Palmanova have their own tourist resorts. Have fun and pay the Germans a visit!
Mallorca by private jet
If you've got a taste for it, then book your private jet to Mallorca with the experts at privatejet.co.uk! Our friendly and competent team will be happy to help you book private jets, hotels and transfers. You are sure to find the right flight to Mallorca on privatejet.co.uk.