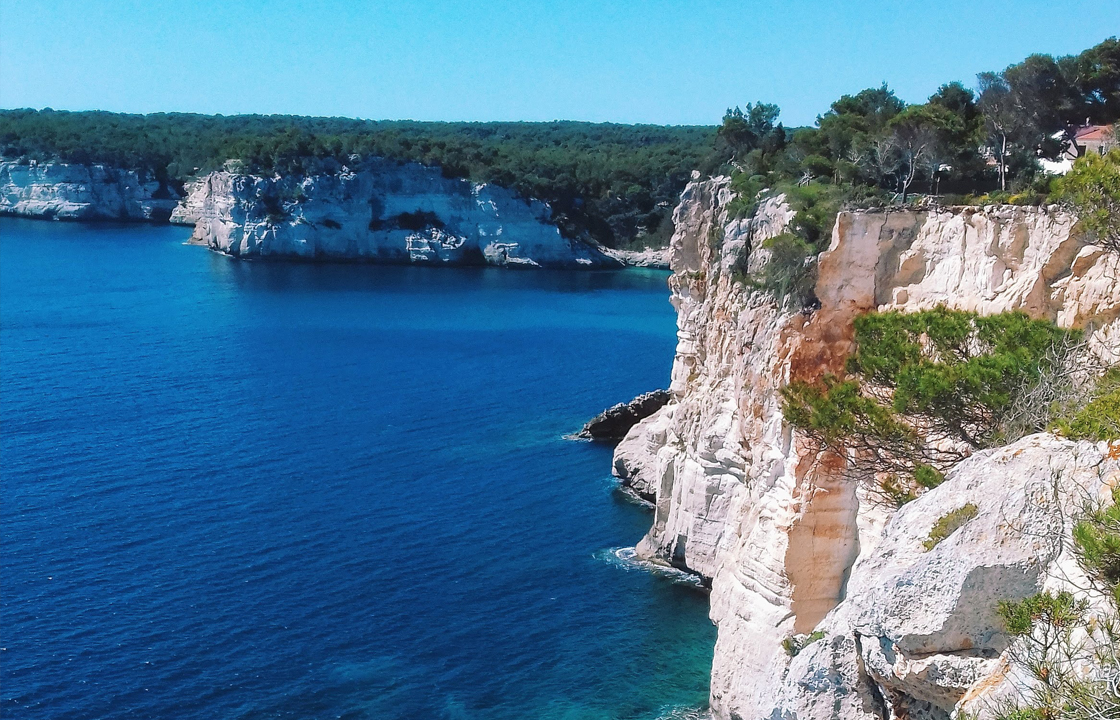 Menorca by private jet
For a private jet flight to Menorca, contact the experts at privatejet.co.uk, your private jet professionals! We have a wide range of private jets for your next flight to Menorca. The specialists at privatejet.co.uk are happy to book a private jet flight for you!
Menorca is the northeasternmost island of the Balearic Islands. The name Menorca means "the smaller one", while Mallorca is "the bigger one" of the two neighboring islands. With an area of around 694 square km (and around 285 km of coastline) Menorca is slightly smaller than Hamburg, but only around 95,000 people live here. Almost 30,000 of them live in the capital Mahon (Catalan: Mao), which is picturesquely located in a bay in the east of the island.
Arrival by private jet
There are 1.381 km from London Luton to the international airport Aeropuerto de Menorca. A private jet flight to Menorca takes around two and a quarter hours; this makes Menorca the fastest island to be reached of all the Balearic Islands. The airport is about 6 km from the old town of Mahon; a taxi or limousine takes about 10 to 15 minutes to cover this route. Your privatejet.co.uk experts will be happy to book a transfer for you – ask us!
Menorca is only about 50 km long and about 16 km wide, so that you can reach almost any point on the island within about an hour. Compared to its Balearic sisters, Menorca is not that big and not that spectacular – it is a bit quieter and more comfortable here, which is why the island is very popular with families.
From the top of the 357-meter-high Monte Toro, conveniently located in the center of the island, you have a good view of Menorca. The island can be roughly divided into three areas: the north is rugged and rocky; there are fjord-like bays, but only a few beaches. The middle is green and wooded; a lot of agriculture is practiced here. The landscape of the south is gentler and features some very beautiful, often quite natural beaches.
Beautiful beaches
Three of the most beautiful beaches are on the southwest coast, near the town of Ciutadella: in the bays of Cala Macarella, Cala Macarelleta and Cala Turqueta there are wonderful beaches with turquoise, crystal clear water. The one-hour ride from Mahon is worth it! Somewhat closer to the capital and very family-friendly are Platja es Grau (approx. 15 minutes north of Mahon) and Cala en Porter (approx. 20 minutes west of Mahon). There are no beach bars on many beaches; take enough provisions with you.
Menorca opened up for tourism much later, which is why there are no typical tourist resorts like on the larger neighboring island. In addition, Menorca became a biosphere reserve in 1993 and around half of the island was placed under landscape and nature protection, therefore the original character of Menorca has largely been preserved.
Menorca by private jet
Nevertheless, this Balearic island also offers a good selection of hotels. Let the experts at privatejet.co.uk know your preferences – we will find and book the right accommodation for you! The private jet professionals not only take care of your private jet flight to Menorca, but also of the local transfers. privatejet.co.uk – your specialists for your private jet flight to Menorca!