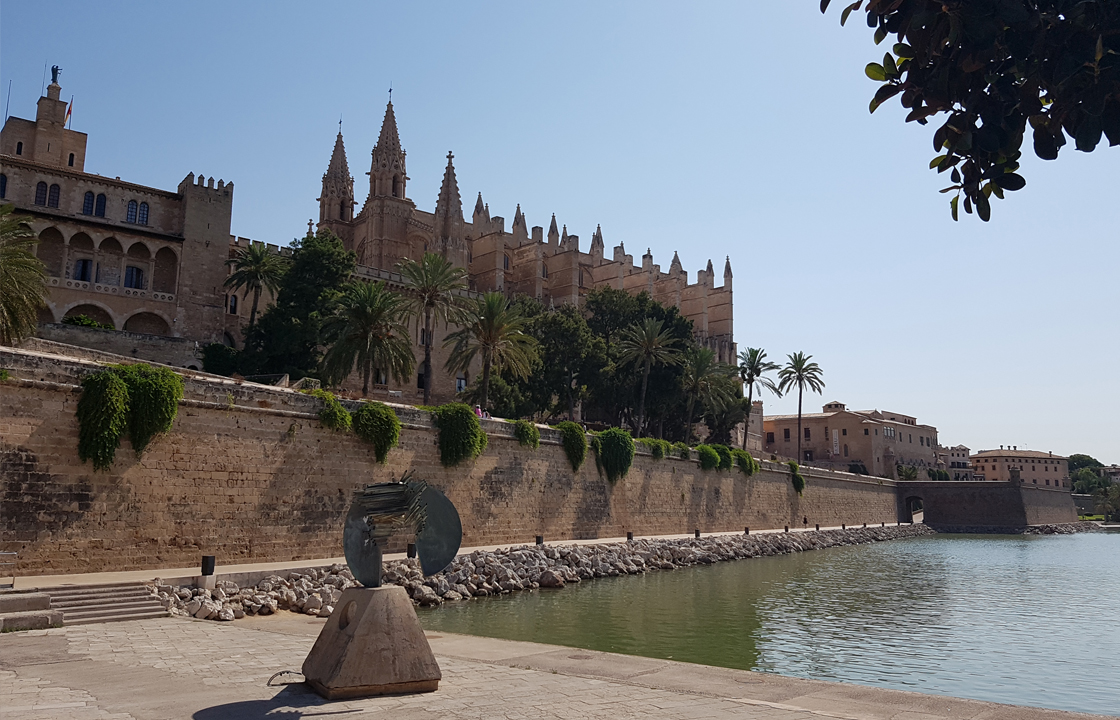 Palma de Mallorca by private jet
How about a private jet flight to Palma? You will find the right selection of private jets with the experts at privatejet.co.uk! The private jet professionals from privatejet.co.uk book the right flight for you. Trust the specialists at privatejet.co.uk!
Capital of Mallorca
Palma is the capital of the Mediterranean island of Mallorca and is therefore often called Palma de Mallorca. The city is located in the southwest of the island in a large bay, the Playa de Palma. Almost half of the island's 900,000 people live here – around 420,000 people. The city is very cosmopolitan. The official language is Catalan, of course Spanish is also spoken. Palma has adapted to the numerous tourists from Germany, England and other countries, so that you can get along well with German and English.
Arrival by private jet
The distance from London Luton is approx. 1.390 km; a private jet takes about two and a half hours to cover this route. The international airport of Palma, Aeropuerto Son San Juan (Catalan: Aeroport de Son Sant Joan) is only a few km east of the city. There are only about 10 km to the popular Placa de la Reina directly below the cathedral, which a taxi or limousine can cover in about 15 minutes.
Sights of Palma
In contrast to the well-known tourist areas, where life pulsates from Easter to October, Palma is open all year round and has a lot to offer. The most famous and most photographed sight is certainly the Gothic cathedral La Seu. This is where the maze of streets in the old town begins. A typical stroll leads past the Almudaina Royal Palace to Placa de Cort, along the Carrer de Colom shopping street to Placa Major, and on via Carrer de Sant Miquel. Shortly before Placa Espana, stop at the large market hall Mercado del Olivar – a feast for your palate! Anyone who has come this far should take a few steps along the Avenidas to visit the largest department store in the city: El Corte Ingles.
Palma nightlife
In the evening, when most of the tourists have left the city and returned to their vacation hotels or cruise ships, the old town is firmly in the hands of the locals. Many small restaurants and tapas bars compete for their guests. Be curious! Palma is changing! Where you could see a still vacant spot yesterday, a new trendy bar has opened today.
La Lonja
No less popular, but a bit more touristy, is the neighboring district of La Lonja. The restaurants are a little bigger, a little trendier, a little cooler, a little more international – and a little more expensive. Reservation makes sense! Those who still feel like partying afterwards can continue to Passeo Maritimo (Avenida de Gabriel Roca). Pubs and bars, clubs and discos – there is everything here that will make a night lover's heart beat faster!
Hotels in Palma de Mallorca
Those who eat, drink and celebrate well also want to sleep well. When it comes to hotels, so much has been constructed in Palma in recent years. Numerous boutique hotels have opened in the old town and the popular districts of La Lonja and Santa Catalina – our friendly and competent team will be happy to help you find your next favorite hotel!
Palma de Mallorca by private jet
If your mouth starts watering now, book your private jet flight to Palma at privatejet.co.uk – your private jet professionals!